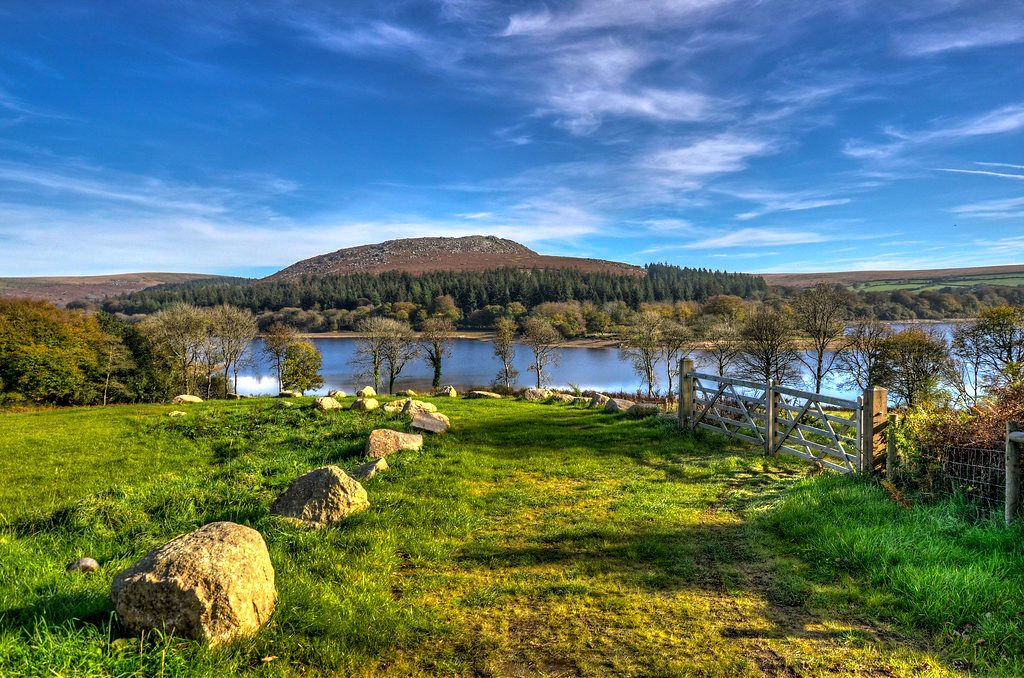 This fell race is held on an amazing 6+ miles of fantastic Dartmoor and includes mostly off-road running – starting and finishing at Meavy Village Green. Run under FRA licence and rules.
2020 Date to be announced 
2019 Entries Closed, we look forward to seeing you next year. – Burrator Horseshoe Results 2019
The race forms part of a series of 4 events organised in partnership with local clubs in West Devon.
The Burrator Horseshoe Run is a 6+ mile moorland run from Meavy and out over Dartmoor, via Burrator Reservoir, Sheepstor Dam, Sheepstor Summit (369m), Gutter Tor Summit (357m), Ringmoor Down and the cooling Meavy River Ford. Probably one of the best off-road routes on Dartmoor!
New team trophy for first-team 4 male and 4 female finishers
The Burrator Horseshoe is a part of the Meavy Oak Fair, a traditional village green fair held annually. The fair opens at 2 pm with a children's pageant, just half an hour before the start of the race. There will be much to entertain runners after the race and the Royal Oak Inn is open all day!
The race is held under Fell Runners Association rules and licence.
Entries
2020 Date to be announced 
For enquiries and further information about the Burrator Horseshoe Run please email burratorrun@meavy.org.uk  (Do not use this email for entries)
• Best Times for the course: Brennan Townsend 38m 14s (2018), Jo Meek 45m 45s (2011)
Souvenir for all starters – ( not a t-shirt)
Awards for normal age groups plus trophy for first club team ( 4male and 4 female finishers) aiming for presentation at 4:30 pm but stay and enjoy!
The Run will be limited to a maximum of 250 competitors.
Minimum age is 16yrs.
This race is normally full so book early.
Any help of marshalling support greatly received – please contact the organiser on burratorrun@meavy.org.uk
Race Organiser – Richard Best (Tavistock Athletics Club with support of the Meavy Oak fair committee.
Monies raised will be going to local charities and clubs organising.