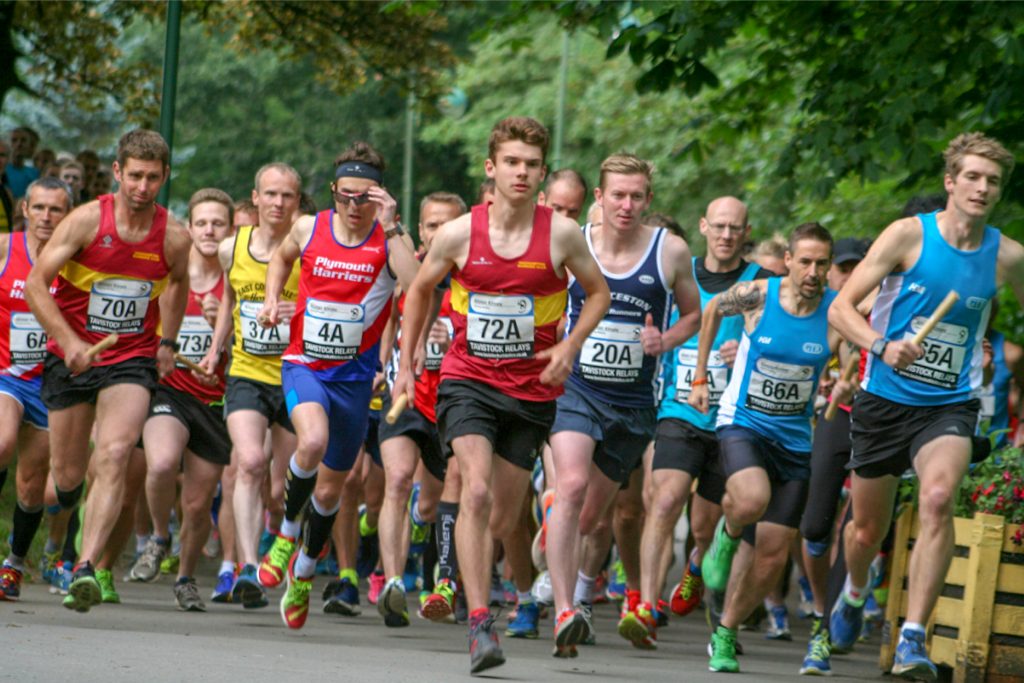 2019 Results
The annual Tavistock Town Relays are a fantastic 4 x 1.1-mile event that encourages teams from all over the South West to come together and enjoy some fun racing. We have something for everyone in this fabulous event which takes place in the glorious riverside setting of Tavistock Meadows and forms part of a series of events taking place during Carnival Week organised by the Tavistock Lions.
Teams come from athletic clubs, local businesses, local sports clubs and even just friends who want to get together as a team and race. We also stage a Fun Run over the 1.1 mile course for the younger children or those who prefer this to the main races.
The relay event is staged by Tavistock Athletic Club and entry proceeds raised go directly to good causes nominated by the Lions.
Unique medals for the winners in each category.
Date:  2020 TBA