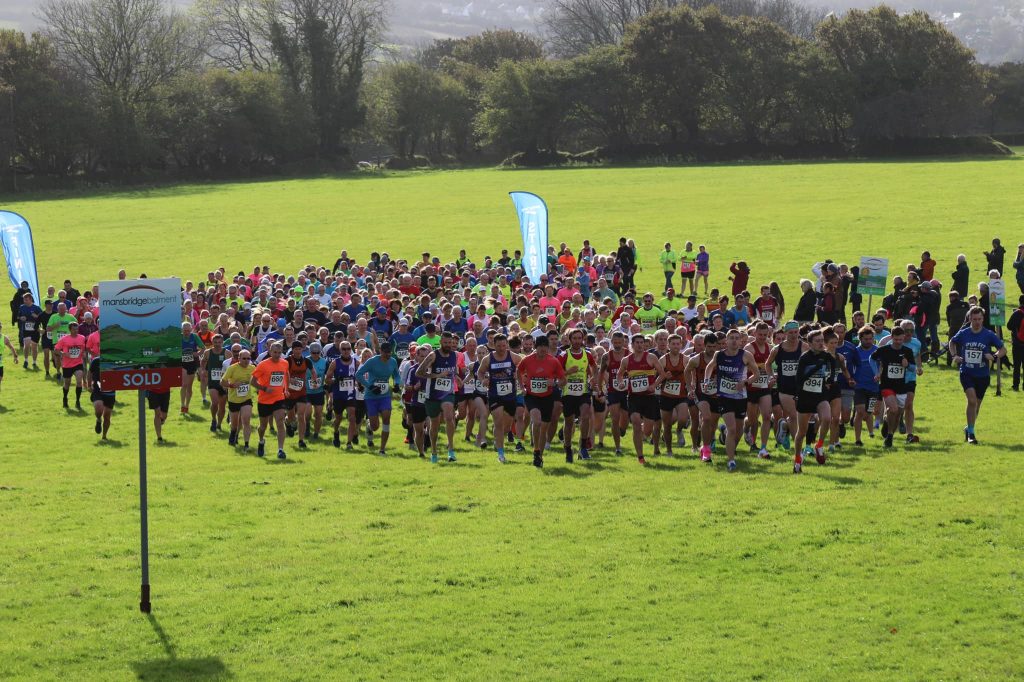 Tavistock AC's long-standing 7-mile road race on its third course since it was started in the late 1980s.  It is now held on Dartmoor on an undulating but fantastically scenic course in late October.  It starts at Plaster Down on the western edge of Dartmoor and goes past Pew Tor and the hamlet of Sampford Spiney on its 7-mile route.  There is also a 1.5-mile fun run and the whole event is a really nice friendly, family race morning.
This year we are proud to be hosting the Ross Shield, Devon's oldest running championship (Devon AA affiliated clubs only).
The Tavy 7  – 

Sunday 30th October 2022
, 
11:00 am (incl Ross Shield)
For any race result queries, please use the contact form below.
Thank you once again to our brilliant sponsors Mansbridge Balment
What 3 Words Link bedroom.crowns.named
Enter Tavy 7 – HERE
The waiting list is in full action with lots of people signing up for this race! GREAT news!
PLEASE if you do get an invitation to pay from Entry Central and bag yourself a place in this years race, see the notice that says the invitation expires 24hrs after sending.
We will endeavour to give everyone a place, but with such numbers if your invitation expires you may lose out to the next person.
Run Britain Race Detail – HERE 
Race day questions or number changes
Race Overview
Course map – Tavy 7 2022 Map
This does give you a very general guide to the course so you may wish to study this on an OS map or one of the online maps of the area.
Up to date instruction will appear here in nearer the event and will provide a comprehensive guide to the day including information about getting to the race, parking and number collection.
Just to be clear, numbers are to be collected on the day of the race. They will not be sent out in advance.
If you have entered but are unable to run then you can exchange your number. If you can find a substitute then contact the entries secretary by email (see below) and provide the essential details about the new runner (name, club, age/date of birth).
Fun Run —- 
No Fun run this year due to such high numbers (2022)
There will be a fun run whilst the Tavy 7 race takes place. The fun run is 1.75m approx for years 5 & 6 and above. There is a slightly shorter option for younger runners (years 3 & 4) of just under a mile.
Unlike the main race which takes place on tarmac, the fun run takes place on moorland – which is short grass, but maybe wet and a little muddy.
If your child is under 5 they must be accompanied by an adult.
Entries, which cost £3 are only taken on the day (entries close at 10.45am) and the race starts at 11.05 prompt, just after the main race has started. All finishers will receive a medal, there is no race timing and no individual prizes, its a fun run!

Previous Tavy 7 Results
Love Tavistock AC events?  Check out our monthly Tavy 5k