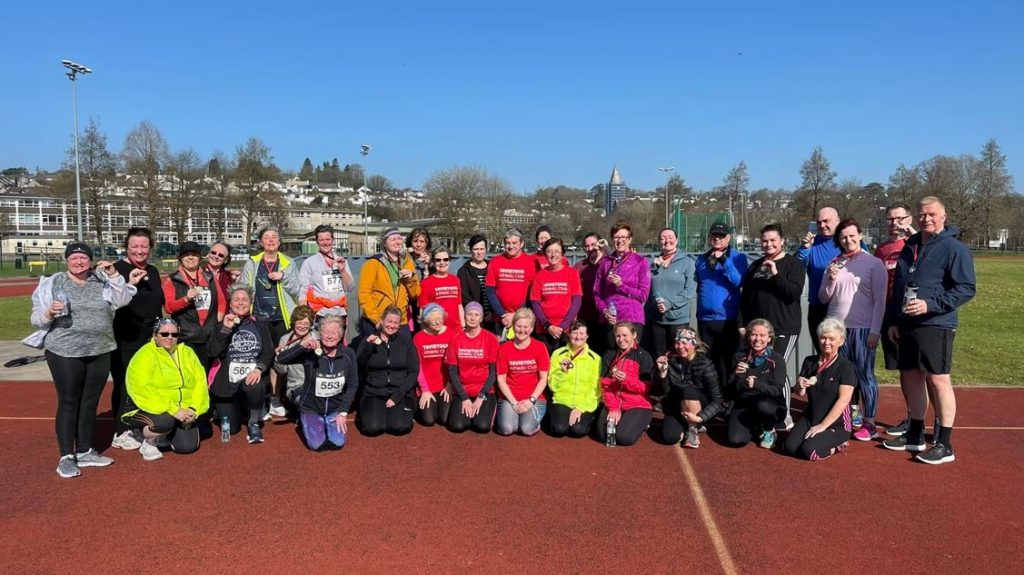 Tavy 5
Latest Results
(formerly known as 5Kool Run) –  held monthly!
The Tavy 5k run from Tavistock College on safe, tarmac footpaths takes place on the 3rd Saturday of the month with a start time of 9.15am.  The officially measured course is a fast, flat course around the college grounds and in The Meadows park and costs just £2 to enter for unaffiliated runners & only £1 for affiliated runners. There is free car parking at the college. Registration starts at 8.45am.
Please use the form below to pre-register, cut of time is 13:00 the Friday before the event on the Saturday. Manual entries are available on the day.
NO REQUIREMENT  TO COMPLETE THE BELOW FORM IF YOU HAVE RAN THE EVENT IN THE PAST
Follow the Tavy 5k Facebook page for all the latest news from the event.
"Just to say a big thank you to all the organisers and marshals this morning at the Tavy 5 so well organised friendly and even the weather turned out good. It was a great morning and loved the route. I am never going to break any records but this did my confidence no end of good after a horrible 18 months. So well done and thank you.
Thank you again
Ruth"
The Course
Tavy 5 Course Measurement Certificate

Love Tavistock AC events? Then check out our  Tavy 7

Records & Previous Results
Records
The course records run from May 2015 when the course was officially measured.
Male course record: Oliver Smart in February 2019 in 15:38.
Female course record: Lilly Hawkins in October 2018 in 18:02 
Course & Age Category Records
A full list of age category records is here
Results Archive
2022
2021
2020
March 2020 Sport Relief Special – Race 1
March 2020 Sport Relief Special – Race 2
2019
2018
2017
2016
2015
2014